Avalon Mail Center is located in beautiful Avalon Park at 3564 Avalon Park E Blvd, Suite 1, Orlando, FL 32828, opposite the Publix Supermarket Parking Lot or across CVS Pharmacy.
 Tel: (407) 482-0662.  We accept drop-offs Amazon, UPS, FedEx, USPS Post Office, DHL.  We support the local businesses in all the printing, mailing and online computer services
Monday to Friday: 9am - (6.30pm) extended 1/2 hour
Saturday: 10am - (4pm) extended hours
Close On Federal Holiday: Memorial Day May 25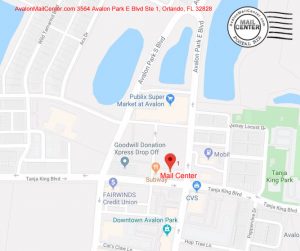 We serve this community in southeast Orange County, based on a New Urbanism with traditional-style neighborhoods within easy walking distance of all the offices, stores, houses and flats.
Welcome To All – See You Around.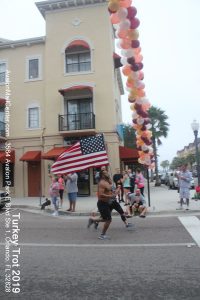 Team USA, Guyana, UK, Singapore
We Close On:
New Year's Eve
New Year's Day
Birthday of Martin Luther King, Jr.
Memorial Day
Independence Day (4th of July)
Labor Day
Thanksgiving Day
Christmas Day