PostalMate ®, is the most used Retail Shipping POS software.  We are proud to present our premium complete hardware workstation onsite setup services, lead by our very own veteran Hewlett Packard engineer.  Serving the greater Orlando area, we provide consultation and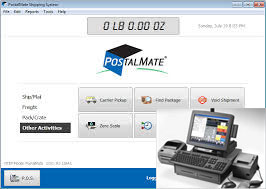 installation of PostalMate Master Register and Auxiliary Registers with wireless Bluetooth barcode scanners, at 1/2 the competition price.  With 11 ports on a ultra fast computer, this will accelerate your auxiliary stations.  Discontinued Windows 7, time for a planned migration.
Interested in starting a new Mail Center.  We can also build your store from start to operation, by  designing, constructing a new Owner Operator Mail Center and providing the necessary staff and training.  Text the engineers at 407-564-6547.
Our money-saving solution is achieved by customizing your choice of world-class computers, all proven and in action at our own mail centers.  You mainly pay for professional hourly labor.
| | |
| --- | --- |
| Onsite Consultation Service Fee |  $150 + Transport |
| Installation, upgrades, training |  $75 /hr |
| Wireless Barcode Scanner |  $55 |
| Master Register PC Station |  $450 or your own |
| Auxiliary Register PC Station |  $300 or your own |
| Owner Operator / Franchise Startups |  Ask For Quote |
Renewed Budget Solutions at 1/2 the price:
Master Register, an HP EliteDesk 800 G1 Desktop, Intel Core i7 4770 3.4Ghz, 32GB DDR3 RAM, 1TB SSD Hard Drive, USB 3.0, Windows 10 Pro
(Renew $450, New $900)
 Intel Core i7!
 32GB RAM to multi-task smoothly
1 TB (1000 gb) blazing fast Solid State Drive
11 USB ports for receipt printer and label printer
Windows 10 Professional
METTLER TOLEDO PS-60 SCALE, 150 lb capacity, highly accurate to weigh parcels and letters to 1/10th of an ounce LCD displays weight in pounds and ounces  with stainless steel top platter
(Refurbished $400)
ZEBRA 450 THERMAL LABEL PRINTER which Prints DHL, FedEx, UPS, USPS, carrier labels perfect for 4″ x 6″ carrier labels and barcoded price tags.
(Refurbished $215, New $345)
CITIZEN CT-S310II RECEIPT PRINTER- new receipt printer is a green step forward towards reducing negative impact on the environment and it is Energy Star compliant. We invite you to take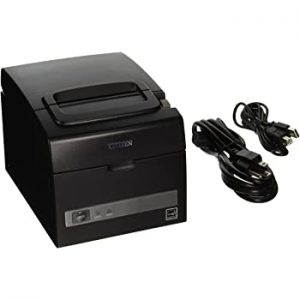 advantage of its benefits including lower cost with more features, lower power consumption and excellent paper savings. Dual Interface With a USB and serial interface on board, the CT-S310II is a future-proof investment. Tool-free Maintenance Paper jam? No problem. The CT-S310II comes with the same intelligent service features as CITIZEN's high-end printers. The easily removable auto cutter and printer head make for quick and easy maintenance. Long Life Print The new LLP functions can extend the print head life up to 200km. (New $250)
BLUETOOTH WIRELESS BARCODE SCANNER.  Scans DHL, FedEx, UPS, UPC, and USPS bar codes. (New $55)
Understanding our implementation process
Backup and off-site cloud storage
Identify workgroup and view network
Windows sharing, network discovery
Establish network printers
Review Master Power & Sleep
Determine Master, Auxiliary or Stand-alone stations
Select Master station
Setup label printer for all carriers
Setup CashMate receipt printer
Setup Credit Card interface options
Setup Endicia Dymo printer
Setup Package Receiving Printer
Connect scale
Configure PostalMate station settings
Validate default printer
Screen test Dynamic scaling
Carrier setup Endicia postage printer setting
Install supporting applications PDF, Office Suite