Safe and affordable destruction of your confidential paper-based documents on site for businesses or personal privacy. Secure One-Time Shredding is an ideal solution for organizations that need one-time or periodic shredding of sensitive paper documents. This cost-effective service is secure, convenient and environmentally-friendly. We shred it in our secured room and have secured shred bins.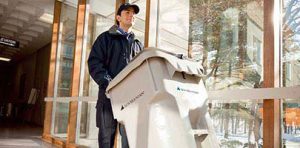 Secure Shredding services protect the privacy of your information by destroying paper records and documents, plastics and media in a cost-efficient, safe and compliant way.
Bring in your private records to be shredded.  Best way, in a trash bag.
Price: Starting $3.00 a lb
Mail Center . 3564 Avalon Park E Blvd Ste 1, Orlando, FL 32828