Safe and affordable destruction of your confidential paper-based documents by certified Iron Mountain for businesses or personal privacy. Secure One-Time Shredding is an ideal solution for organizations that need one-time or periodic shredding of sensitive paper documents. This cost-effective service is secure, convenient and environmentally-friendly. You'll have Iron Mountain secure shred bins at our business for scheduled pickup.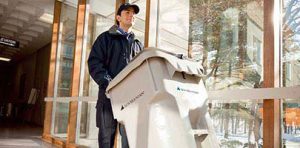 Iron Mountain Secure Shredding services protect the privacy of your information by destroying paper records and documents, plastics and media in a cost-efficient, safe and compliant way.
Bring in your private records to be shredded.
Price: $0.80 a lb
For details visit : https://www.ironmountain.com/secure-destruction/secure-shredding
Mail Center . 3564 Avalon Park E Blvd Ste 1, Orlando, FL 32828