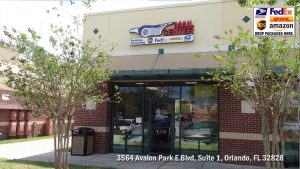 Avalon Mail Center, a Postal Biz HQ company located in beautiful Avalon Park at 3564 Avalon Park E Blvd, Ste 1, Orlando, FL 32828, by Subway opposite the Publix Supermarket Parking Lot or across CVS Pharmacy. Tel: 407-482-0662 or

As a service to our community, we welcome your drop-offs for Amazon, UPS, FedEx, USPS Post Office, DHL.  We support the local businesses in notary, accountancy bookkeeping, payroll taxes, mailing, printing and online computer services.
Essential Business Serving Our Community
Our expanded COVID-19 Store Hours
Monday to Friday: 9:00 AM - 6:00 PM 
Saturday: 10:00 AM - 4:00 PM
Sunday: Closed
Mailboxes: 24 hours 7 Days
Notary / Fieldprint FBI Fingerprinting 
M TU W TH F 9:00 AM - 6:00 PM 
SAT 10:00 AM - 4:00 PM
Carrier Free Courtesy Pickup Times: 
USPS Mail M-SAT 2:00-3.00 PM usps.com/events
Fedex Ground M-F 4:00 PM
Fedex Express M-F 5:00 PM, SAT 2:00 PM
DHL M-F 5:00 PM
UPS M-F 5:30 PM, SAT 2:00 PM
* We allow our community to drop-off packages
for free.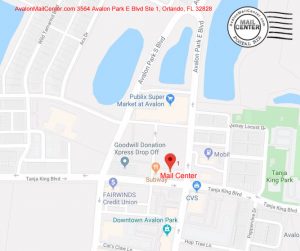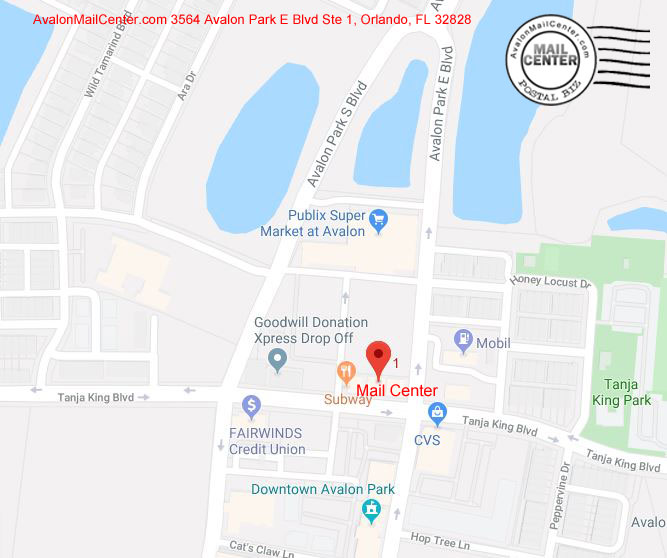 Holidays observed:
Closed Memorial Day – 30th May
Closed Independence Day – 4th 5th of Jul
Closed Labor Day
Closed Thanksgiving Day
Closed by 4.30 pm Christmas Eve – 24th Dec
Closed Christmas Holidays – 25th Dec
Closed by 4.30 pm New Year's Eve – 31st Dec
Closed New Year's Day – 1st Jan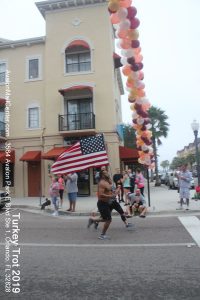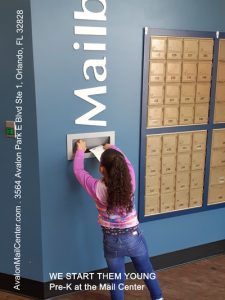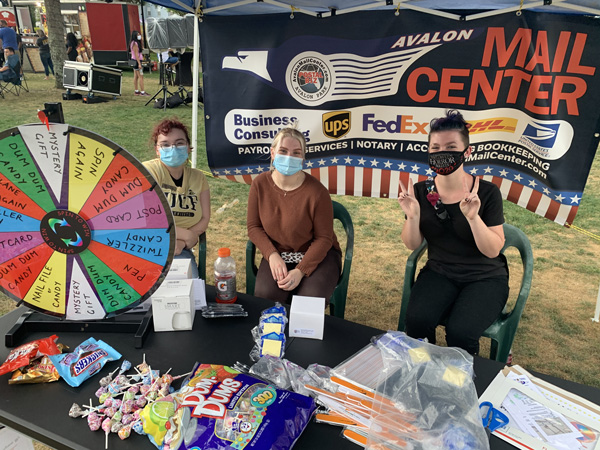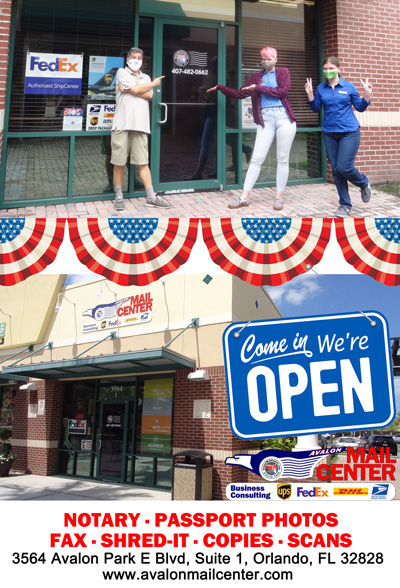 Avalon Mail Center, a CyberCEO Inc. company
3564 Avalon Park E Blvd Ste 1, Orlando, FL 32828