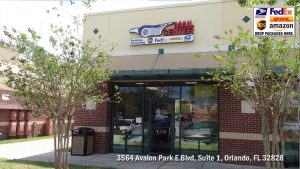 Avalon Mail Center is located in beautiful Avalon Park at 3564 Avalon Park E Blvd, Suite 1, Orlando, FL 32828, by Subway opposite the Publix Supermarket Parking Lot or across CVS Pharmacy.
We accept drop-offs Amazon, UPS, FedEx, USPS Post Office, DHL.  We support the local businesses in all the printing, notary, mailing and online computer services
Essential Business Serving Our Community
Our expanded COVID-19 Hours
Monday to Friday: 8.00am - 6.00pm
Saturday: 10am - 4pm new extended hours
Sunday: Closed
Independence Day: Closed
Mailboxes: 24 hours 7 Days
Tel: 407-482-0662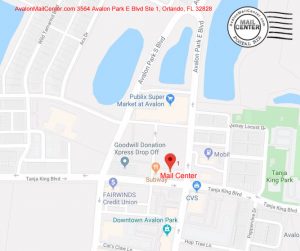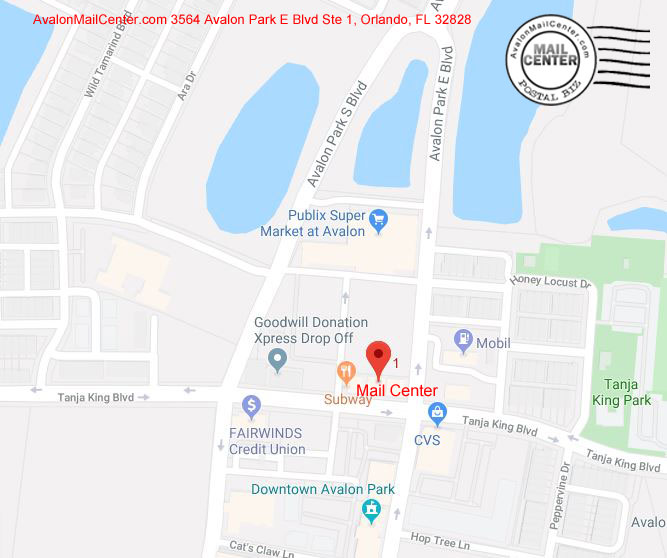 We serve Avalon Park within easy walking distance of all the offices, stores, schools, houses and flats.  Welcome To All – See You Around.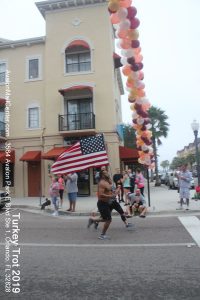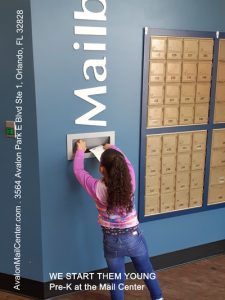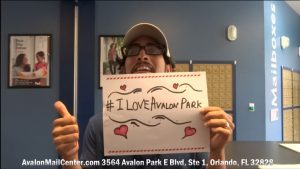 We Close On:
New Year's Eve
New Year's Day
Easter Sunday
Memorial Day
Independence Day (4th of July)
Labor Day
Thanksgiving Day
Christmas Day