Form I-9 is to verify the identity and employment authorization of individuals hired for employment in the United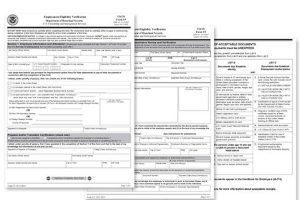 States. This includes citizens and noncitizens.  We are located in Orlando, Avalon Park, task to validate I-9.  We are United States Notary Publics, public officials who notarize legal documents, complete I-9 employment eligibility verification – USCIS for employers and who can also administer and take oaths and affirmations.
If an employer is unable to physically meet with the worker to review original I-9 documents, then federal law allows employers to use us as an authorized representative to fulfill this function on the employer's behalf. As a TrueScreen Fieldprint Agent, we represent employers and employees can just walk-in during our office hours with your completed I-9 and the proper A or B+C identification documents to have it just validated or notarized.  You can also schedule an appointment online.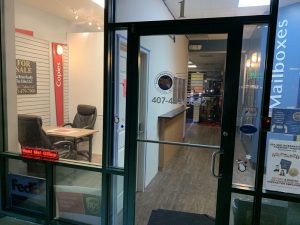 The I-9 form requires that employee verify a set of documents that are related to identity, visa status and work authorization.
They are called as List A, List B and List C in the I-9 form and employer will check for these documents. See below screenshot for these required documents list. If you look at the highlighted text, you can see EAD card requirement that typically applies to H4, L2, F1 OPT & STEM OPT, others.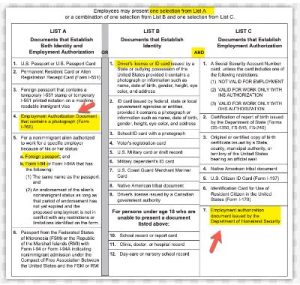 |[Direction and Hours]|

Walk-ins are welcome, 
stop by frontdesk
Avalon Park Orlando . Business Center . 3564 Avalon Park E Blvd Ste 1, Orlando, FL 32828