How to lower your operating cost, by accepting credit cards in your business with a low rate merchant account.  Since 2003, our corporate office has been helping Fortune 10 companies in lowering operational cost by Streamlining Processes; we now bring a unique service close to home – at Avalon Park.  Four times a year, our business college student team will assist small businesses locally during these hard times by reducing your merchant cost.  If you feel this Pro Bono service we offer can help your small business, let us start by analyzing your existing statements to qualify your business, and you may likely be saving ~$200 each month in operating cost.  Our main objectives are to reduce your merchant expenses and increase your independence in monitoring your rates.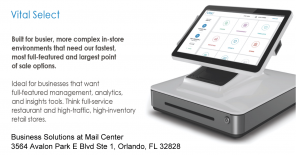 Visa Inc. and Mastercard Inc. are preparing to increase the fees for businesses accepting consumers' credit cards.
The fee increases, delayed during the past two years because of the pandemic, are scheduled to kick-in this year. MasterCard has invested $250 million to help small merchants (businesses) survive and thrive, and that they are reducing costs for certain smaller merchant categories that were hit hard by the pandemic.
So for merchants to avoid the higher fees, small business have to be correctly categorized and also provide certain transaction data and use its token service that masks card numbers. Typically a card using a chip will price lower than a key-in entry, and accepting pin debit will get the lowest rate in this program
How do we help small businesses?  Our Pro Bono team offers our time for FREE, we analyze your current business practices, correct your internet security and help you qualify a below market fee rate, where VISA/MC and Discover/Amex is willing to transact for you.
The time and process is very involved for us, to help you save:
First step, we review your current statements and business practices with you and explain the fees you have been paying.
Determine your monthly savings when corrective measures are taken. You need to understand what needs to change to be VISA/MC PCI compliant.
Our volunteer student emgineers will test and enhance your internet network security and take corrective measures to complete PCI Scan over a period of 3 months, and we will teach you how to revisit it every 3 months.  This will assure the card issuers that your business is of low risk and should been exempt from a rate increase.  (If you have not been doing any security scans, it is a tell-tale sign you are currently paying extra for failure to be compliant, and your bank is happy to bill you more as a reason).
Monitor and remove unnecessary fees from the Processor
Yearly review of your merchant statement and network
Discount Rates
Published Interchange Plus Rate
  0.01 or 0.02%
With our Pro-bono Program Approved
PCI Target Effective Rate 2.7% or less : is all fees paid to the processor VISA/MC network: (Current merchants, you can take a recent statement, divide your monthly 

Total Fees/Net Sales

) and see if you are overpaying >

0.027 (2.7%).

With no help from us

You are likely paying 1% more.  So if your credit card volume each month is $20000, you are losing $200 each month.
Service Fee included
 $9.95
+Bank Transaction Fee
 $0.10
PCI Certification included
 $18.50 Quarterly
Application:
* Download *
Download the application or just make an [Appointment] at Mail Center 3564 Avalon Park E Blvd Ste 1.  We will reply to confirm the time.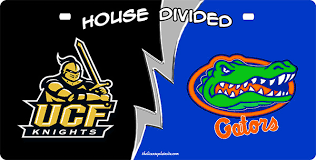 Avalon Mail Center is owned and operated for reasons that go beyond pure monetary returns; any proceeds from this Pro Bono Program will contribute to our engineering/business student scholarship and award funds; our student volunteers who will assist you in being PCI compliant every 3 months and completing your business financial analysis.
Avalon Park . Mail Center . 3564 Avalon Park E Blvd Ste 1, Orlando, FL 32828