Hearts Blossom is the latest Blossom Love Forever Stamp in the Love series from the U.S. Postal Service now available in our store. The stamp art features the word "Love" in cursive script below 12 colorful hearts meant to visually express love's joyful, bountiful nature. The color palette — red, purple, orange and pink — is intended to create a happy and positive feeling. Art director Antonio Alcalá designed the stamp.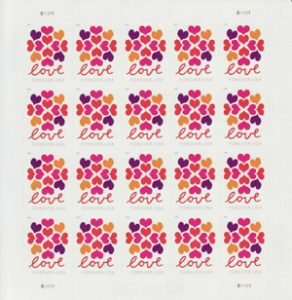 Sheets of (20) Forever Stamps Issued by USPS

Forever stamps will always be valid for first class postage even if rates change. Valid as US Postage

Easy to use Peel-n-Stick – Self Adhesive no Licking. For postcards, letters, mailing envelopes or collecting but for collectibles, birthday, teachers, occasions, weddings, parties, showers, celebrations and more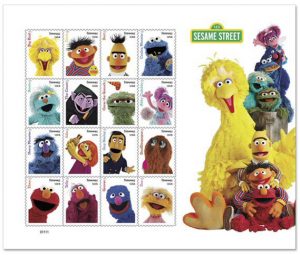 "For the past 50 years, the influential and beloved Sesame Street has won the hearts of kids, parents, and critics alike,"
Art director Derry Noyes designed the stamps. Arranged in horizontal rows, the stamps showcase 16 of the characters that appear on Sesame Street. Images of nine of the characters appear on the right side of the pane underneath the iconic Sesame Street sign. The back of the pane displays the Sesame Street 50th anniversary artwork.
Limited Edition, get it now at Avalon Mail Center . 3564 Avalon Park E Blvd Ste 1, Orlando, FL 32828