Avalon Mail Center supports the residents and businesses of Avalon Park in clerical, mailing, notary, marketing, accountancy, bookkeeping, payroll taxes, printing and computer services.  A diverse group of Team Members exist at each location, consisting of college students and graduates.
[Contact Us] when you have an assignment anytime.
OFFICE SPACE
No Membership required, free parking
Temp for Hire Staff $6.75 per 15 minutes, billable by the minute.
8×8 ft office room See Rental Rates
Pin and Biometric door entry
WIFI included
We offer temporary support to small business owners in a variety of benefits, including:
Clerical and IT services from typing, videography to computer servicing.
A cost-effective way to replace employees who go out on family leave, maternity leave, vacation and sabbaticals, so there is no company-paid health insurance required.
The flexibility to keep staffing levels optimal as your business needs change.
Our temporary staff can help reduce overall staffing costs, because their presence can keep your regular employees fully productive, but not overworked.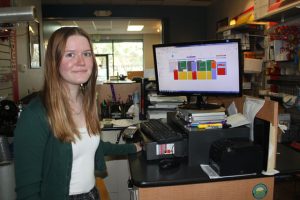 Our staff are well-trained and prescreened as Notary Publics, highly qualified for short-term assignments.
Small Business community can rent our private executive office room with great amenities and fast internet speeds.  We offer all the necessary office equipment from copier, faxing, mailing and office supplies for a Meet & Greet place.