One platform to run your online business. Save time and money with a platform designed for the functionality small businesses need. With more built-in features than other leading platforms. We help you strategize, build and power your e-commerce websites for a successful retail to reach the world.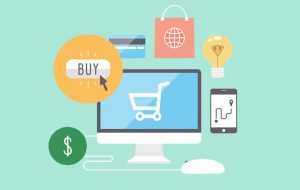 We're focused on more than powering your online store with Shopify. We're here to give you tools that will help you grow a successful, sustainable online business.  We will help get your business presence online within days.  Our engineers are able to design personal blogs or business websites that integrates across Market Place Shopping Catalogs such as Amazon Seller, Ebay or Facebook Store.
$12/yr @yourname.com vanity name ($1 a month)
$12/mth DIY WordPress / 500MB Personal Shared Hosting
Website Design and Build ($55/hr)
2 Free Class Training 6.30-7.30pm (Regular $55/hr)
Upgrades
$29/mth Shopping catalog shopify basic
$25/mth Corporate WordPress
$6 gsuite: Custom Google drive, Keeps, Emails
$55/hr Class tutor for blogs/DIY update
Credit Card Internet Gateway
| | |
| --- | --- |
| Authorize.net Setup Fee |  FREE |
| Authorize.net Gateway Fee |  $13 |
| Authorize.net Transactions |  Low $0.10 |
| + Bank Transaction Fee |  $0.20 |
Partnering with UnitedBankService.com and Authorize.net, our engineers are able to integrate merchant processing to allow you to accept debit/credit cards in retail and online using gateways.
You can get your businessname.com domain today. Make an appointment for a free consultation.
Avalon Mail Center 3564 Avalon Park E Blvd Ste 1, Orlando, FL 32828